The finest in permanent makeup, Microblading is a manual form of tattoo. This natural looking technique creates super fine hairstrokes that last one to two years with proper care.
After your initial visit, you must come back for a follow-up visit in 6-8 weeks.
BJ Grand Salon & Spa professionals certified with the Advanced Permanent Cosmetic Academy:
SOUTH SPRINGFIELD
Ashly Heiple | Jessi LoForte
WEST SPRINGFIELD
Brittanie Barbee | Deni Logue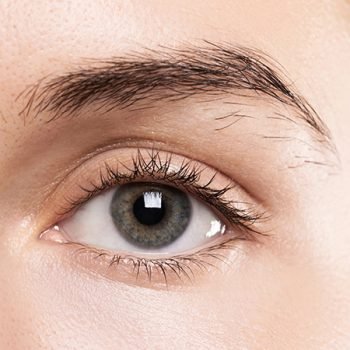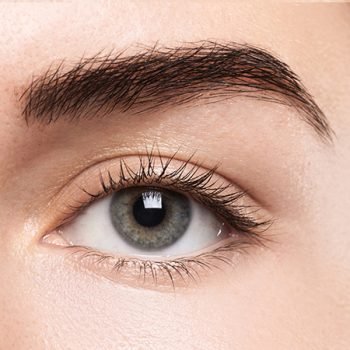 Includes first follow-up visit.
Microblading with Shading
Pre-Care Guidelines
 Do not work out 24 hours before procedure.
 To avoid excessive bleeding and poor color deposit you should avoid alcohol 24 hours before procedure.
 Avoid sun and tanning one week prior to procedure. Face can't be sunburnt.
 Do not take Aspirin, Niacin, Vitamin E or Advil/Ibuprofen 24 hours before procedure.
 Discontinue Fish Oil, and Vitamin E (natural blood thinners) 1 week prior to procedure
 Discontinue Glycolics, Chemical Peels and Retin-A/Retinol products 1 month prior to treatment.
 Refrain from use of any Alpha Hydroxy Acid (AHA) products close to the eyebrow area 2 weeks prior to and 2 weeks after your procedure. Check your moisturizer, facewash BB or CC creams and makeup primers for anything that says acid.
 No brow waxing, tweezing, threading or tinting 1 week before procedure.
 Please Note: You will be more sensitive during your menstrual cycle as well.
 You have to be off any kind of Accutane for 1 year. NO Exceptions.
 If you get fillers, they should be done 6 weeks prior to your scheduled procedure or done 6 weeks after the procedure.
 If you use Botox, it should be performed either 2 weeks prior to your scheduled procedure, or after.
 We do not work on anyone pregnant or still breast feeding, no exceptions.
 If using an eyebrow growth serum, such as Latisse, you must discontinue 2 weeks prior to this procedure.
Post-Care Guidelines
 Microblading eyebrows is a "dry heal", do not get wet and no sweating for 10 days.
 For the next 48 hours avoid any water near the face. This includes bathing, washing your face or hair. Use a facial cleansing wipe to clean face, while avoiding the brow area.
 After 48 hours, apply a thin layer of Vaseline prior to showering. Blot off the Vaseline with a tissue or cloth immediately after showering until dry.
 Do not rub, pick or scratch the treated area. Let any scabbing or dry skin naturally exfoliate off. Picking can cause scarring and pigment loss.
 Completely avoid direct sun exposure and tanning beds for a minimum of 4 weeks after your procedure. Direct sunlight can cause the pigment to change color while it is healing and can also cause hyper pigmentation and scarring.
 Avoid pool, sauna, steam rooms, hot showers and/or hot baths for 3 weeks.
 Avoid sweating and exercise for 10 days. This can cause the "hairstrokes" to blur under the skin, there is no correction for this.
 Avoid sleeping on your face/brows for the first 10 days.
 No makeup or skincare products can be used on the treated area for two weeks.
 No facials, chemical treatments and microdermabrasion for 1 month.
 No eyebrow tinting for 2 weeks.
 Avoid the use of Retin-A, Chemical Peels and Microderms and other topical exfoliants.
Microblading Exclusions
You are not a suitable candidate for eyebrow microblading if you:
 Have a Heart Condition, Pace Maker, Defibrillator, No exceptions.
 Have "keloid" scars
 Are an Hemophiliac
 Have Diabetes – must have doctors approval
 Have Cancer
 Are receiving Chemotherapy & Radiation
 Are Pregnant or Nursing
Take any of the following medications:
 Clopidogrel (Plavix)
 Prasugrel (Effient)
 Ticagrelor (Brilinta)
 Ticlopidine (Ticlid)
 Cilostazol (Pletal)
 Vorapaxar (Zontivity)
 Dipyridamole (Persantine)
 Coumadin
 Pradaxia (dibigatran)
 Xarelto (rivaraxaban)
 Eliquis (apixaban)
 Savaysa (edoxaban)
Deposits / Cancellations
DEPOSIT & CANCELLATION
A $100 non-refundable/non-transferrable deposit is required at the time of booking to secure your appointment. This $100 will be applied towards your final balance due on the day of your appointment.
CANCELLATION POLICY
Should you need to cancel or reschedule your microblading appointment or touchup, we kindly ask for a 72 hour notice in order to fill your appointment time. If a 72 hour notice is not provided, your deposit will be forfeited and if you rebook at a later date, a new deposit will be required.
If you do not show up to your appointment, you will forfeit your deposit and any rescheduled appointment must be paid in full.
If you do not show up to your touch up appointment, your complimentary touch up will be forfeited. You may rebook a touch up appointment, however you will be charged for this based on our touch up fee schedule.